The Fairy Train
The fairies are in your garden and they've built themselves a railroad! A Fairy Train adds life and motion to your garden. A variety of whimsical cars and "engines" allow you to create a unique garden experience. We also have track circles for garden pots.

Grandma's Garden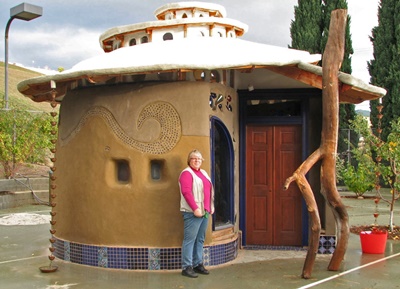 First Ellen built a Cob house. Then came a serpentine bench in the character of Antoine Gaudi.
The Garden also includes a playhouse for the grandchildren and an abundance of fruit trees. It has served as a dining place for a wedding and an anniversary party.

Mystic Folk Furniture
Original one-of-a-kind folk furniture will make a unique addition to your home. Step stools, mirrors, tables, or send your own item to be custom painted.

Contact us at (408) 910-7953
sales at mysticmountainarts.com
www.mysticmountainarts.com